How Does Sunset Beach Work?

Labeled LIDAR Imagery
A general overview of Sunset Beach, Hawaii, using
imagery generated from lidar bathymetry
, to help us all get our bearings, ahead of time.
With utmost thanks and appreciation to Kirk Waters, and all of the rest of the team at the NOAA Office for Coastal Management, Applied Sciences Program, without who's kind guidance, tutoring, and forbearance, these images would never have been produced.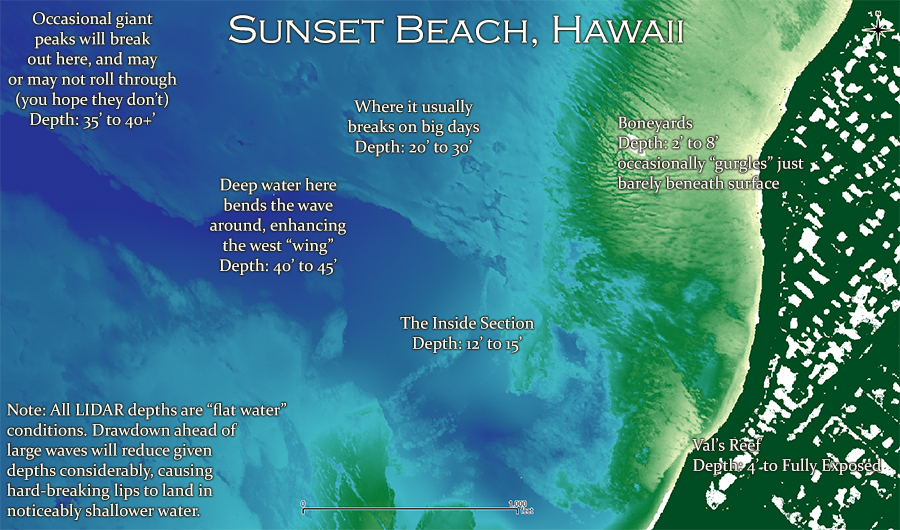 This is where it all happens. The scale bar down at the bottom of this image is 1,000 feet. It's a big place.
Below, we'll zoom in some. Swells come, more or less, from the top left corner of the images, which is northwest, but can sometimes come from the left side, which is due west, or the top right corner, which is northeast, or anywhere along that entire sweep of directions.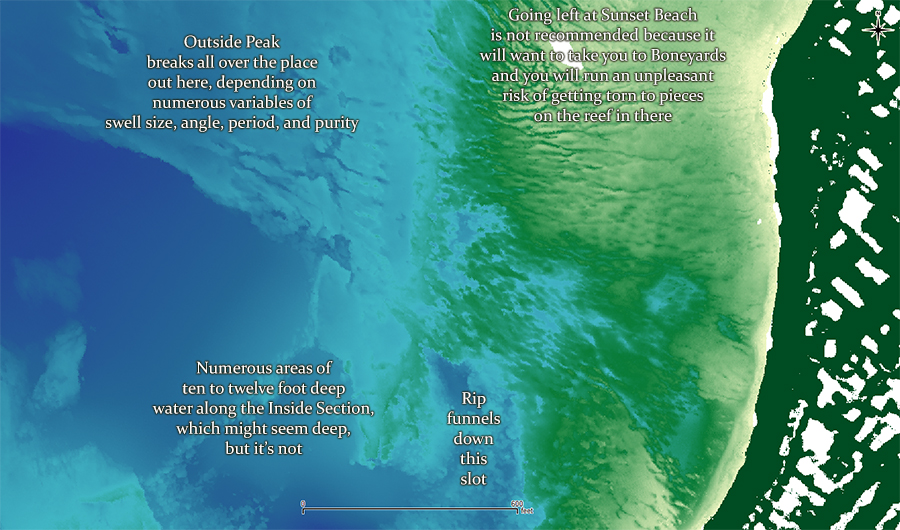 The reef at Sunset Beach is surprisingly complex, and looks nothing at all like what you might expect it to look like.

And below, a very high resolution look at things, with various areas of depth labeled, to give you perhaps a bit better idea as to the highs and lows that might be encountered in areas where surfing is done. The complexity of the bottom profile leads directly to the complexity of the wave.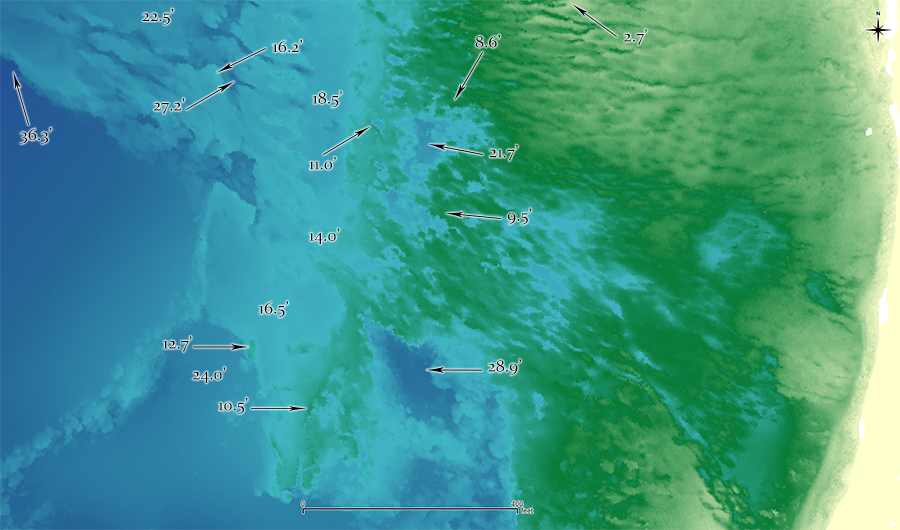 Lidar-derived depths at some of the places you might find yourself, while surfing Sunset Beach, Hawaii.